Crispy Battered Hoki Tacos
Crispy battered hoki fillets wrapped in grilled tortillas and served with a slaw salad.
Serves 10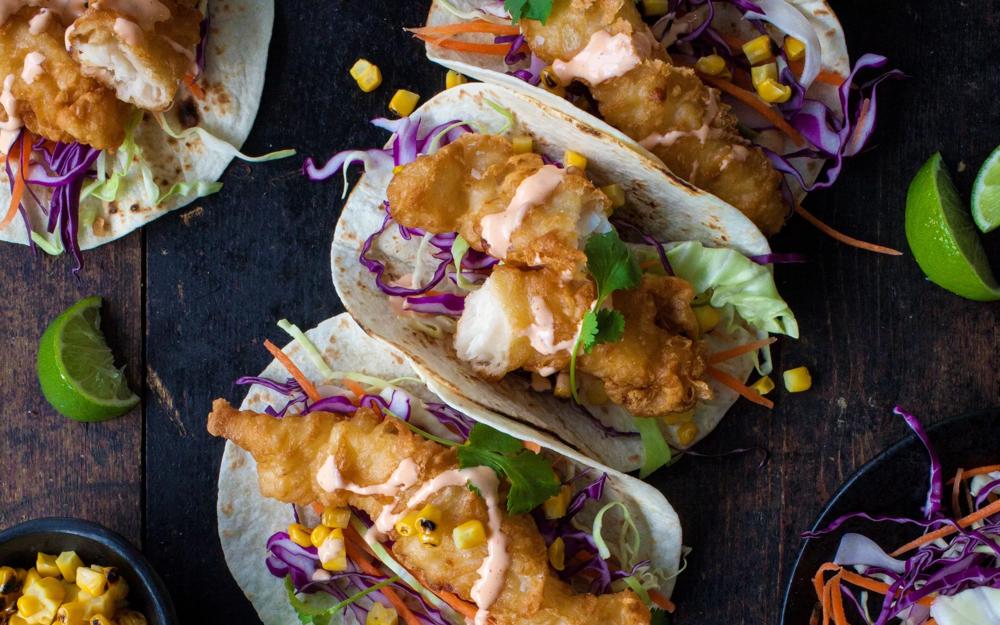 Ingredients:
400g shredded green cabbage

400g shredded red cabbage

200g julienned carrot

Lime juice dressing

20 x 12cm mini tortillas, grilled

Fresh coriander leaves, chipotle mayonnaise and lime wedges, for serving
Instructions:
1. Combine cabbages and carrot. Dress with lime juice dressing.
2. Cook frozen I&J Fish following packet directions.
3. Top tortillas with coleslaw, fish, charred Edgell Corn and coriander. Serve drizzled with chipotle mayonnaise and lime wedges on the side.